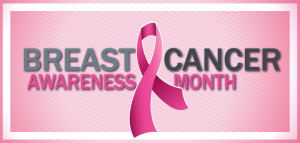 Save the date: October 27, Noon-1:00
As I have mentioned both on the air and in previous blog posts right, October is Breast Cancer Awareness Month.
So far this month we have talked about breast cancer detection on the Healthy Matters radio broadcast (which you can check out here via podcast) and I did a longer post about mammography right here on the blog.
Now we're planning a cool and interactive way to keep the conversation going: a Twitter chat!  What's that, you say?  Good question!
The Twitter chat will feature Dr. Tony Severt (the radiologist who was on the radio broadcast) answering your questions via Twitter, LIVE on October 27 from Noon – 1:00 p.m.  To participate, simply share your breast cancer or mammography story, ask a question, or raise a comment using the hashtag #yesMAMM and using my Twitter handle: @drdavidhilden.  Then sit back and watch the conversation, hear Dr. Severt's answers, and learn a bit more about breast cancer detection.
Pass the word on to your friends:  October 27, Noon – 1:00 p.m.
#yesMAMM