HEALTHY MATTERS
with Dr. David Hilden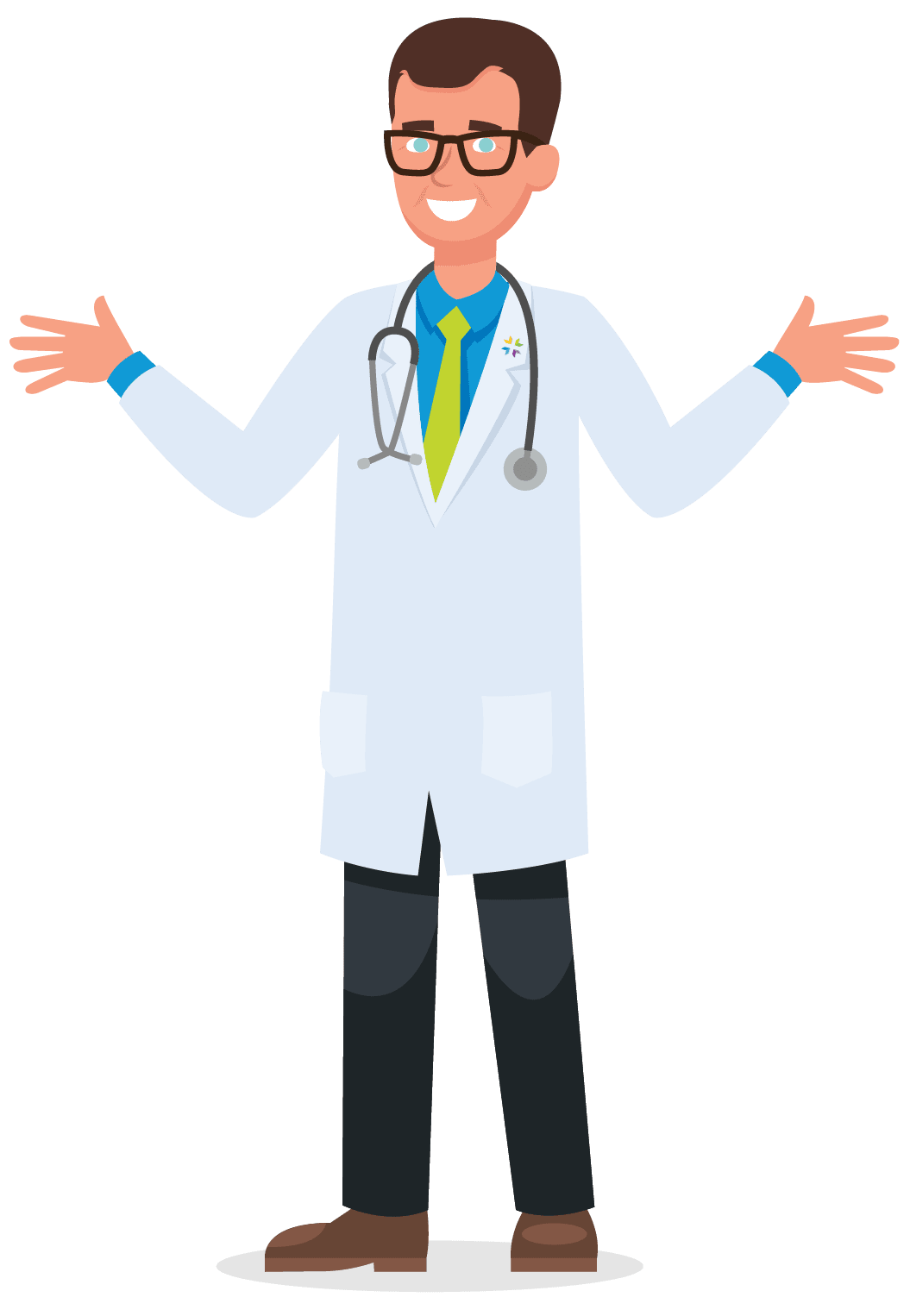 Nneka Sederstrom, PhD, MPH, MA, FCCP, FCCM joined Hennepin Healthcare as its Chief Health Equity Officer last year. Since then, my colleague and friend has put together an incredible team to tackle some tough issues surrounding health equity, diversity and inclusion. In Episode Eight of The Healthy Matters Podcast, I talk with Dr. Sederstrom about the subject of race and racism in healthcare.
"Doctors and nurses are caring people," she explains. "So it's kind of like against the grain to say racism and medicine, because the function of how people in the healthcare space act it is to be caring individuals. The problem is that there are still individuals who were raised in a society where racism is the basis of the structures that they were brought up in. So even though they are caring, they still continue to move along the continuum like everybody else is on racism because racism exists in all our structures."
She goes on to explain how there are disparities because even though everybody needs hospitals, and even though everybody goes to the same doctors and are thought to get the same care, data has shown that they don't get the same care.
"They don't receive the same interventions or opportunities for interventions, and they have terrible outcomes. So that's what we have to address specifically, is those implicit biases in the providers and the nurses and the teams that make up hospitals that cause this consequence of a negative outcome for our patients."
One of the things I love discovering about my guests is their life journey and what got them to where they are now. Dr. Sederstrom's story of how her interest in healthcare and ethics came together – and how she arrived in Minnesota – doesn't disappoint.
"I grew up a kid who was very much in love with medicine. I had one of those human torsos since I was about three years old. I would love taking all the body parts out and putting them back together. I was the only black kid in this private preschool in Northern Alabama. I said I wanted to be a surgeon."
While removing plastic organs from a torso became the closest surgical procedure for Dr. Sederstrom, she ultimately pursued interests in philosophy and ethics within the healthcare field, staying true to the longings of her 3-year-old heart. She has an extraordinary background in ethics, clinical ethics and in scholarly work about ethics.  But how did she land in downtown Minneapolis?
"The short story is, is I fell in love with the one Minnesotan outside of Minnesota in Washington, D.C. working at Washington Hospital Center. And as we all know, Minnesotans don't like being outside of Minnesota."
Dr. Sederstrom is just one of a handful of Black women at her level who is involved in clinical ethics in the country. When she was the director of the Center for Ethics at Washington Hospital Center in D.C., she was the only and first Black woman director of a clinical ethics department.
We talked about that kind of representation, and how important it is to acknowledge color – especially in healthcare situations. I asked her how as a white doctor, can I do better at caring for Black patients? Her suggestions were so powerful and insightful.
Dr. Sederstrom and her team have been busy incorporating exciting opportunities for growth at Hennepin Healthcare through its Talent Garden like the Black Men and Women with Stethoscopes Youth Summits, internships, and other outreach programs. In addition, they are involved in transformational work internally to address systemic racism, including the development of an immersive, comprehensive training program for staff.
"The program creates an opportunity for people to not only learn how to be better in an anti-racist space, but to learn the history of racism in a way that's useful," she said.
Learn more about the incredible work being done by the Health Equity Team at Hennepin Healthcare from my conversation with our Chief Equity Officer, Dr. Nneka Sederstrom on Episode Eight of The Healthy Matters Podcast.






She's a devoted wife and mom with the friendly voice you've heard for almost a decade on WCCO Radio during the drive time – and she joins me for Episode Seven of The Healthy Matters Podcast. Jordana Green's career in broadcast journalism began with big dreams as a young girl when she knew she wanted to be a reporter and news anchor.
"That was always my goal," s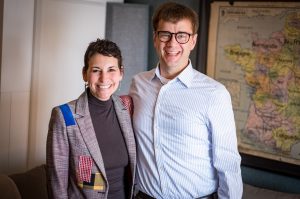 he explains. "So after college, I moved to New York City and I was what's called an 'AP' or really an intern and associate producer at a TV station where I made $5 an hour. I took the bus back and forth from my parents' house in Parsippany, New Jersey."
Jordana's energy and enthusiasm have been instrumental in launching every step in her successful career. After a couple of jobs in New York and then in Pennsylvania as a healthcare reporter, then in Indianapolis hosting a morning show, she found herself in Minnesota (after she found Minnesota), anchoring the news desk at FOX 29. She then helped Paul Douglas launch a national weather network, and today the two of them entertain audiences on WCCO Radio every afternoon.
It's a fascinating trip down memory lane with Jordana as she retraces her career. But she's had perhaps one of the most unique last few years of anybody I know. She shares with me her very public journey with leukemia, recapping her initial diagnosis, her treatments at Mayo Clinic and next steps during this episode.
"In the spring of 2020, right when the pandemic began, I wasn't feeling well, but that's also when everybody in Minnesota feels bad – our seasonal affective disorder is raging," she explains.
"I was feeling very lethargic. I was having trouble focusing. I was having trouble sleeping, all of these things. I went to my doctor and I said, 'I need some help. I don't feel myself. I'm having trouble concentrating.' I told them all my symptoms I was having, like hot flashes, almost like night sweats, and my doc's like, 'Oh, you're probably in menopause.' So they did some tests – no it, was not menopause. I went on and on like this for a few months."
Some of the moments like these leading up to her diagnosis I found cringeworthy.
Along her journey Jordana has been honest, vulnerable and engaging – even finding opportunities to share bits of humor – like her kids lovingly teasing Jordana about her type of cancer, and that Minnesotans sometimes learn the latest information about their mom before they do.
Jordana is also thankful for the support she's received from her listeners.
"The letters and the cards and the emails and the good energy from the people of the state of Minnesota have kept me alive," she said. "I truly believe that they have buoyed me in my darkest times."
"Cancer changes you," she continues. "It changes your perspective on life. It changes your attitude about life. But I'm okay. I don't feel depressed. I never wonder why it happened to me.  Lots of people get cancer. Why not me? I feel lucky I'm alive."
We learn much, much more about Jordana Green in Episode 7 of The Healthy Matters Podcast. Find out how she was finally diagnosed with cancer, her experience with COVID-19, and how she's feeling now. Jordana's inspiring story will brighten your day and encourage you to trust your instincts.






Episode Six of The Healthy Matters Podcast is no snoozer. I'm joined by sleep expert Dr. Ranji Varghese from the Minnesota Regional Sleep Disorders Center, located at Hennepin Healthcare. We uncovered so many interesting facts about the mysteries of sleep in this episode, including a few frightening ones that would keep me up at night – but thankfully he offered tips for insomnia as well.
He kindly answered some basic questions about why we sleep, how much sleep we need, and then we went a little deeper. Like what happens when people chronically do not get enough sleep?  The answer was nightmarish.
"Sleep deprivation can have a diminishing effect on our immune system: our brains will not function optimally, and bone and muscle repair will go haywire," he said. "And in the past few years, we've discovered something called the glymphatic system, which is basically the sewer system for our brain."
Since I missed the "glymphatic system" lesson in medical school, I asked him to explain, and you'll have to hear for yourself why it's even more important to get a good night's sleep and why your brain's future memory health may depend on it.
So what else is going on when we sleep? Dr. Varghese suggests that we may not be completely "offline" when we're catching z's.
"I look at it as not completely unconscious, but maybe just an altered state of consciousness, where there is some processing of information to make us again more optimized the next day," he said. "There are two stages of sleep, non-REM (Rapid Eye Movement) sleep and REM sleep. During REM sleep we have vivid memories and vivid dreams. They are emotional. What does that suggest? It means that the brain is actually processing information during this period. We're consolidating memories when we're sleeping."
What about dreams?
"Everyone dreams," explains Dr. Varghese. "They may not remember them, but when they're going through REM sleep dreams tend to be the most vivid, technical and emotionally laden. We think the dreams may be this playground for our brains to practice out the things we learned in the previous day."
A caller also asks about the benefits of dreaming, and why we sometimes dream of those who have died.
Sleepwalking, sleep eating, melatonin, insomnia, sleep apnea – we cover all of these topics with Dr. Varghese – and I deliver a personal parasomnia story as well. Relax, listen to this episode, and enjoy a new appreciation for your next night of sleep.