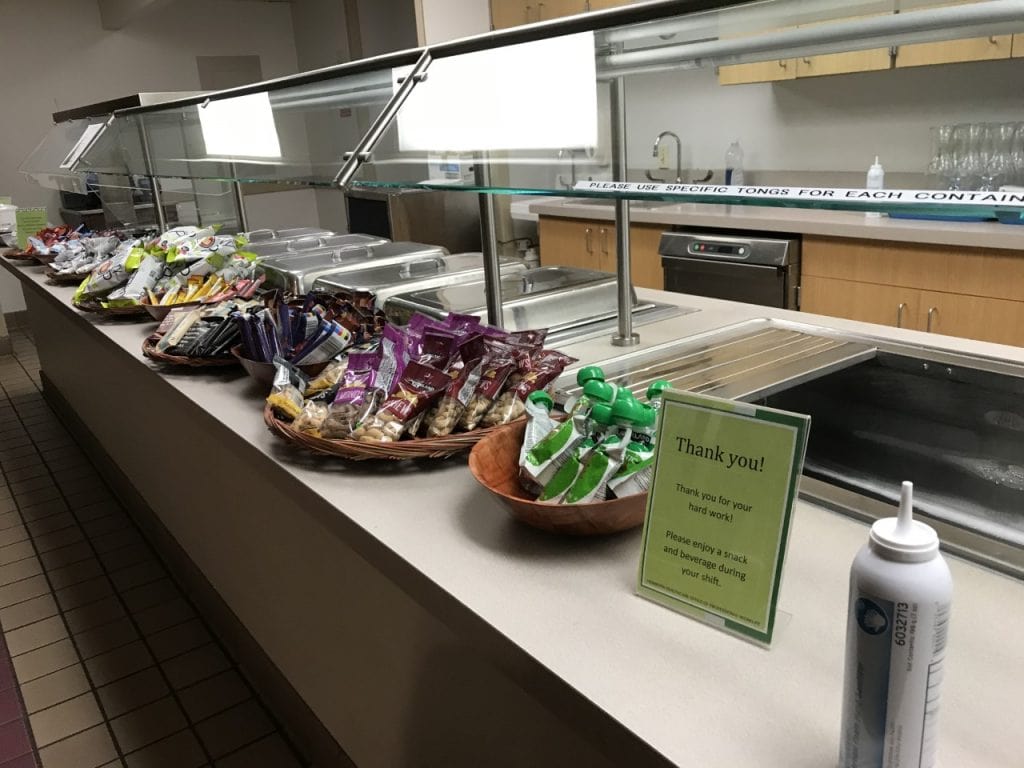 Many of you have reached out to me and my colleagues in healthcare with words of support, thanks, and encouragement. It means more than you know that the doctors and nurses and therapists and mental health workers and cafeteria workers and housekeeping staff – all of us – get uplifted in the hearts of our community.
Speaking for the physicians (and the nurses, I'm sure) . . . we all went into this to be of service to others, and indeed, we all did "sign up for this." But nobody expected to work with this level of anxiety. Nobody expected the level of worry that we may be exposing our families. Really nobody expected any of this.
So at Hennepin Healthcare, we are offering small but real ways to support our colleagues. Just yesterday our Foundation provided food for the staff in the ICU and nursing units. To see our CEO Jennifer DeCubellis delivering 215 sandwiches to our staff is what we are all about.
Our Office of Provider Services provides healthy snacks in a quiet place of the hospital so that we can get away for just a minute. The manager in Labor & Delivery brought snacks for the nursing staff in that unit which must be present 24/7. Someone offered to cut hair. Our spiritual support team is made up of chaplains and spiritual healers who reach out to us every day. (I know, they reach out to me personally and for that I am grateful).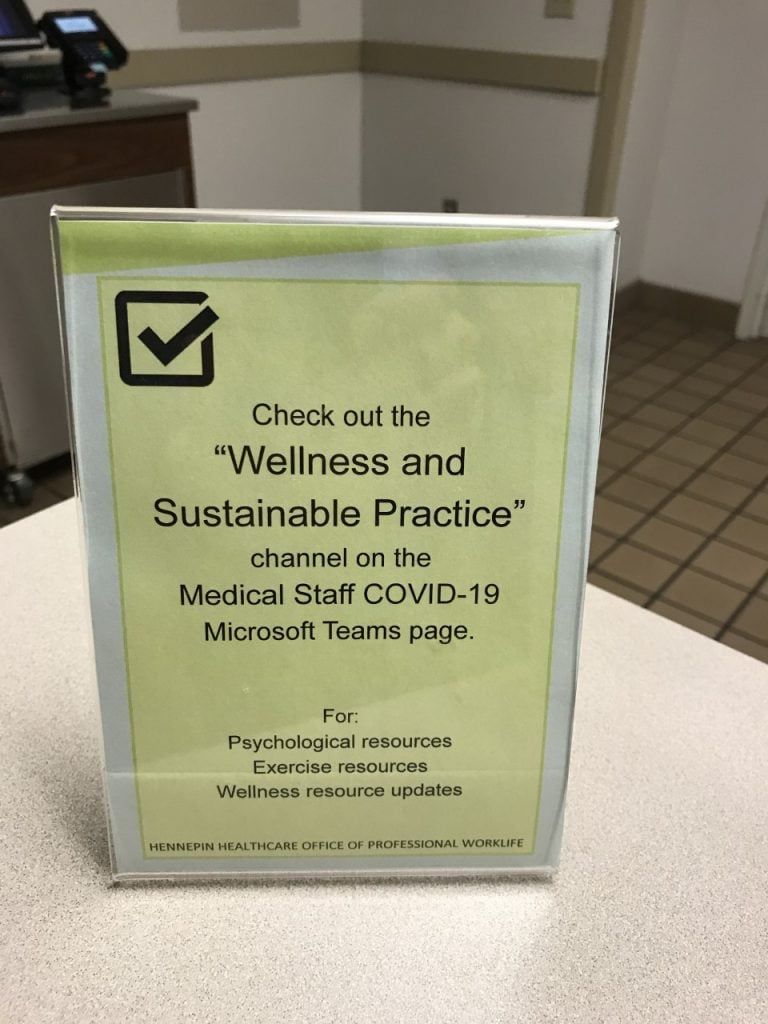 People in the community continue to offer masks and donations and words of support. From all of us, thank you for this.
Our anesthesia department even did a secret dropoff of this coveted item to colleagues: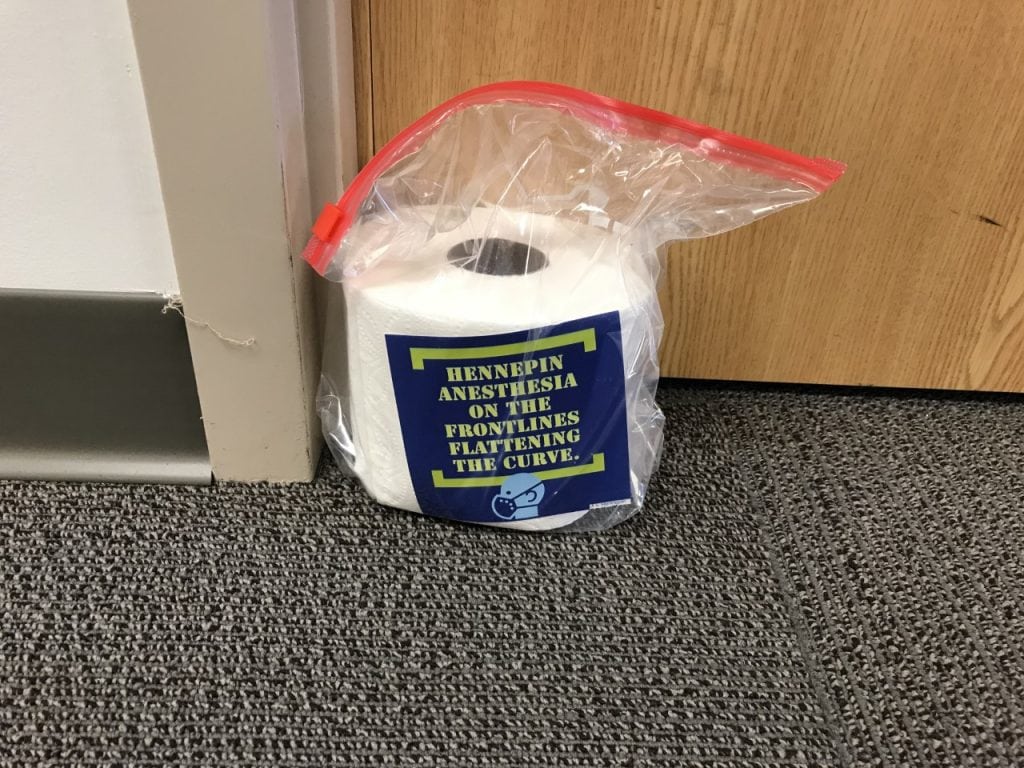 So we carry on, in what feels like the calm before the storm which is surely coming. Except even the calm isn't so calm, because here in Minnesota we are gearing up for what our friends in New York are seeing now. I have a friend who is an Emergency Medicine doctor in Boston. Her strength is inspiring.
And so we take a collective deep breath and come back to the hospital and clinic the next day.
If you want to support the healthcare workers of Hennepin Healthcare, here are some ways:
Write a word of thanks on our online thank-you page.
Make a donation to the Hennepin Healthcare Foundation who will put it to good use in support of our staff. Just click the "Donate" button at the top. While on the site, you can learn much more about COVID-19, set up E-Visits, see a message from Jennifer DeCubellis our CEO, and much more.
Perhaps most importantly, you can help by staying home. I mean really, stay home as much as you can. Consolidate trips to the grocery store so that you don't go so often. Don't congregate in groups ever, even when outside. What you do now will affect how our hospitals are able to manage in a few weeks.
So thank you!
David
Subscribe by e-mail to this blog if you want notifications of when a new post appears.