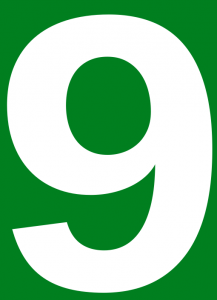 Friends, in January we will be launching the 9th year of the Healthy Matters radio broadcast on WCCO 830 AM radio!
When HCMC decided to produce a radio show in late 2008, they put out a call for a host.  I was minding my own business practicing general internal medicine, when two friends of mine (thanks, Anne and Heidi) independently prodded me to audition.  After all, they both knew me well and pretty much said I talk a whole lot so why not give it a try.  So I did an audition tape at the Minneapolis WCCO studio and in January 2009 we launched the first Healthy Matters show.
I thought it would last 6 months or a year, tops.
That was 8 years and 416 shows ago.  

My friend and co-host Denny Long and I are still on the air because of one thing and one thing only: you the listeners!
Here's the homework assignment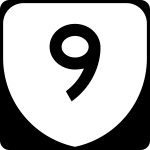 To celebrate our 9th year, I want to compile the Top Nine Reasons you listen to the show. So I have a request:  leave me a comment below  on this post with the top reason you listen to the show.
Or you can send me a Tweet @DrDavidHilden using the hashtag #HealthyMatters
Special Christmas Eve show
I'll compile the Top Nine and read them on the air at our special Christmas Eve show, which will be on Saturday, December 24 at 7:00 a.m (Central time) on WCCO 830 AM in the upper Midwest and streaming live on WCCO.COM
Why do you listen?  Is it a specific medical topic?  Maybe you like the range of expert guests?  Maybe it is the Open Lines shows?  Maybe you just like the sound of Denny Long's voice (I know I do!).  Maybe it is to hear me get stumped with a medical question that I can't answer!  Maybe your wife makes you listen and you actually wish you were watching football instead.  Ha.
Whatever it is – leave a comment below or send it to me with a Tweet @DrDavidHilden using #HealthyMatters.
Maybe I'll read it on the air on Christmas Eve!
And I am genuinely thankful for you, the listeners.  You're the best.
-David